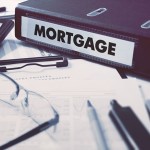 Lenders are failing to meet the demand for interest-only mortgages from responsible borrowers, per brokers.
This week Leeds Building Society launched two new interest-only fixed rate deals, each of which come with £1,000 cashback, an area of the market that is not subject to the level of competition it once was.
Jaedon Green, director of product and distribution at the lender, said that borrowers looking for interest-only deals felt "deserted" by lenders, a claim that has support among some brokers.
Scott Farrell, director of Rite Mortgages, said that while demand for interest-only borrowing hadn't gone away, supply had "fallen off a cliff".
He continued: "MMR pushed lenders into a corner and despite the risk of borrowers being unable to repay capital, there is a large a section of the population capable of managing their finances with the ability to make large capital overpayments when it suits them. Unfortunately, they are no longer catered for."
Farrell called on lenders to take a more flexible approach, saying: "Why should all borrowers be treated with a one size fits all solution when it's obvious product innovation should be promoted not stifled?"
David Sheppard, managing director of Perception Finance, said that enquiries for interest-only deals had increased over the last six months, and pointed out that it remains popular among those with larger incomes made up of a basic salary and large commission, as well as older borrowers with significant equity but who would struggle to secure a repayment mortgage.
He noted that some lenders still have a real appetite to tap into the market, but with "very clear limitations" on who they will accept and what sort of repayment vehicle they need.
Rob's comments. This is a product that customer needs to have an option to use. There are certain circumstances that this should be allowed and it needs to apply thought the whole of the market and not just the equity and income rich.