Experienced Mortgage Advisors providing Independent Mortgage Advice
We pride ourselves on great customer service and we use this talent to provide our clients a fantastic experience as we complete a mortgage or re-mortgage transaction for them.
We put our clients at the heart of our business and always aim to exceed their expectations. Need to move fast? We can help….
Here's how our service works in practice:
1) Initial Contact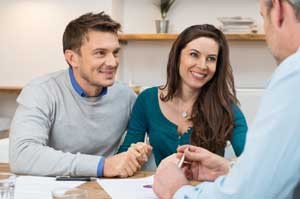 You'll never be kept waiting "on-hold" or asked to dial a premium rate number with us! Our opening hours are 8am-8pm and in the unlikely event that we cannot answer the phone you will get a call back within 2 working hours. The same is true if you email or complete a "Contact" form online, we value your business and you will always receive a swift response. Try it and see! 01698283301
2) FREE Mortgage Consultation
As soon as you make contact with us we'll take some brief initial details over the phone to see if we can help given your individual circumstances. From this point we can offer a full interview over the phone or you can make an appointment for a FREE Initial Mortgage Consultation face to face with one of our qualified mortgage consultants. During this consultation we'll take further details and based on this information we'll be able to conduct research to find the most suitable mortgage, tailor-made to you and your current needs. This gathering of background information includes taking a detailed account of your incomings and outgoings, as required by recent changes in mortgage regulation. It's so important not to waste valuable credit searches and vital that your income is checked against the Lenders' online affordability calculator's for all pre-application. Negotiating through this potential "minefield" is all part of the service.
3) Quotation, Advice and Recommendation
Based on the information you provide we will offer advice and supply you with a written quotation. Mortgage Information Centre Limited is authorised and regulated by the Financial Conduct Authority and our clients benefit from the Consumer Protection that this provides, including a robust Complaints procedure in the unlikely event that anything goes wrong and in addition, we are covered by the Financial Services Compensation Scheme. We take our mortgage advice responsibility seriously and want or customer to have a positive experience with Mortgage Information Centre.
4) Agreement in Principle
Once you are happy to proceed, with the mortgage we recommend for you, we will apply for an "Agreement in Principle". This will ascertain if your financial details meet the chosen Lender's criteria. This will necessitate a credit and an affordability check. If this stage of your application passes we will produce an Agreement in Principle certificate which you can present to an Estate Agent to prove that you have done your homework and are in a good position to proceed with a viewing and possible purchase of the property. Please note that we will need to see the following original documents. Current I.D., Payslip or proof of income, and bank statements.
5) Completing all the Paperwork
We will complete all the paperwork on your behalf to save you time and ensure everything is done right first time so your transaction runs as smoothly as possible.
6) Safe and Secure
You can be assured that we will keep all of your personal information private and confidential and it is your right to request access to any information we hold about you.
7) Keeping you in the Loop
Once your mortgage application has been submitted we will provide you with updates at regular interval as to how your application is progressing. You can also request an update from us at any time. Lenders turnaround times can vary and sometimes applications can take longer than expected, especially if the banks are offering very competitive deals as this can affect their service standards because of the extra business. We'll do all of the follow ups on your behalf to take the stress off you and ensure your application progress as smoothly as possible.
8) Mortgage Offer
Once the Lender has carried out their final checks and a valuation of the property has been received by the lender a document called a Mortgage Offer will be produced. We will check the accuracy of this document and explain all the small print and any special Terms and Conditions We will also take the time to answer any final questions you may have.
9) Keeping you Protected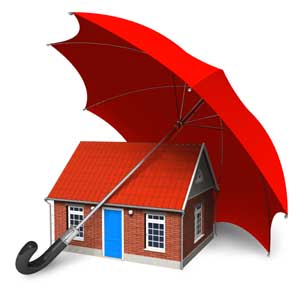 Your home is probably the most expensive purchase you will ever make in your life. It is important the you protect it from any financial disaster You can minimise those risks by taking out insurance that will clear the mortgage balance in the event you were to die or take critically ill We can also arrange Home Insurance to cover the house and the contents within it. If you let us arrange building and contents on your behalf, we will ensure that your Solicitor receives a cover note by email or fax. We also have a range of income protection plans for those looking to have cover in the event of medical condition that are not a critical illness, accidents or unemployment.
10) Aftersales
We love to see people coming back to us again and again. We understand your circumstances can change and with your consent, we will keep in contact with you after your mortgage has completed. The financial products that we put in place for you today may not be suitable in the future so it's important that we keep everything under review to ensure that you remain completely satisfied.