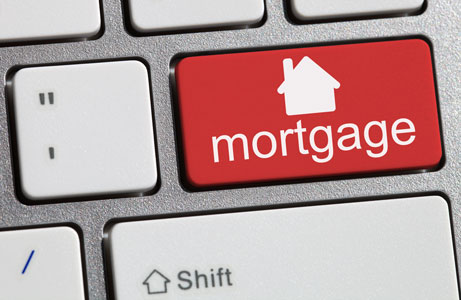 Let's face it, there is a ton of information on mortgages and buying a new home can be more confusing than trying to understand calculus with a Primary 1 level of education, BUT there is help. Below is an easy to understanding guide on the different types of mortgages available today.
Need more HELP? Give one of our advisor a call today, conversation cost nothing.
Repayment mortgages
This is the most common type of mortgage. In simple terms every time you make a monthly payment a large part of your money goes to the lender in interest and the rest goes to what you borrowed. In later years the proportion of money going to interest and capital will change to the better as more of your money will start to go to what you borrowed and less to the interest.
Interest-only mortgages
This type of mortgage has fallen out of fashion over the years as lenders are making it more difficult to repay your mortgage with this method. Basically, you only pay the interest that is owed every month and nothing to what you borrowed. The capital would be paid with some other outside investment. For example: a rental property, ISA, pension, the house or a portfolio of properties.
Exclusive mortgage deals
These deals are available to Mortgage Information Centre clients and are usually better than what can be achieved on the high street. Contact us direct for any exclusive M.I.C. deals that may be available to you.
Buy-to-Let
These mortgages are exclusively for people wanting to buy a home and rent it out. This is a great way to invest and with this type of mortgage the lenders will allow interest only mortgage payments because the property itself will repay the loan when you (the customer) decide to sell the property. These mortgages are usually based on the rental value of the property but some lenders may require a minimum annual income.
These mortgage payments can be arranged on a fixed, tracker or discounted rate depending on your preference
Fixed rates
Fixed rate are great for the more cautious mortgage borrower because you will know exactly how much your mortgage payment will be over 2, 3, 5 or even 10 years depending on what deal you would prefer. Fixed rate means the interest rate will remain the same depending on the term of the deal. No need to worry if the Bank of England will raise the rate under this type of mortgage product as you will have the comfort of knowing that any rate raise announced will not effect you.
Tracker variable rates
Tracker rates are a bit more risky because your payment could change every month depending on what the Bank of England decide to do with the charge rate. Imagine coming home and hearing that the Bank of England just raised the rate by 1% and you have this type of mortgage. Your payments are going to increase so, it will not be a comfortable feeling BUT, imagine what it would feel like if the Bank of England lowered the rate by .50%, it would be celebration time.
Our mortgage advisors with over 100 years combined experience can help you decide if this the right type of mortgage for you.
Capped rates
There is not many of these mortgages products around at the moment as the lenders are favouring the fixed rate style of mortgage. This type of mortgage allows a customer to know what the maximum payment could be per month but, unlike a fixed rate mortgage this product has the opportunity of reducing if the banks lowers it standard variable rate.
Discount variable rates
Similar to a tracker rate mortgage, mentioned above, but works with the banks Standard Variable Rate (SVR). The bank takes the SVR rate and offers a discount off of it. For example 2% off a 3.99% SVR rate means your payments will be calculated on 1.99% for a set period of time usually 2-5 years.
This style of product is for a more speculative type of mortgage customer who believes rates could reduce and they could save money with that reduction.
Offset mortgages
Designed for our professional customers who have a great deal of saving, this type of mortgage typically is linked to a current/savings account, or both. The amount in these accounts is offset against your outstanding mortgage.
You are unlikely to EARN interest on your offset accounts.