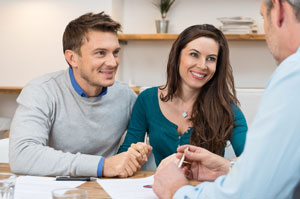 A fixed rate mortgage is great for the more cautious mortgage borrower because you will know exactly how much your mortgage payment will be over 2, 3, 5 or even 10 years depending on what deal you would prefer. Fixed rate means the interest rate will remain the same depending on the term of the deal. No need to worry if the Bank of England will raise the rate under this type of mortgage product as you will have the comfort of knowing that any rate raise announced will not effect you.
Call us on 01698 283301 or send us your enquiry using the contact form by clicking the link below.
Your Home is at risk if you do not keep up the repayments on any mortgage or loan secured on it. All loans are subject to status. Mortgage Information Centre is authorised and regulated by the Financial Conducts Authority. Mortgage Information Centre is subject to the Financial Ombudsman Service.